Mission
Minnesota Prison Writing Workshop (MPWW) fosters literary community and a devotion to art inside Minnesota correctional facilities through high-quality creative writing classes and related programming. During incarceration and throughout reentry, we empower writers, challenge stereotypes about the incarcerated population, and promote a vision of rehabilitation and restorative justice through art. We also seek to bridge the divide between literary communities inside and outside of prison by creating platforms for our students' work.
History
MPWW was founded in 2011 by Jennifer Bowen Hicks, who taught a single creative writing class to ten men at Lino Lakes Prison. Since then, we've grown into an organization of over 25 instructors who have taught more than 200 creative writing classes to over 3,000 men and women in every adult state prison in Minnesota. We also facilitate a one-on-one mail mentor program, publish an annual anthology of student writing, and host multiple public readings of student work each year.
Staff & Leadership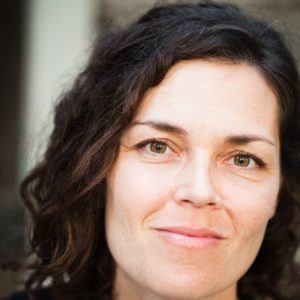 Jennifer Bowen-Hicks
Founder, Artistic Director
jennifer@mnprisonwriting.org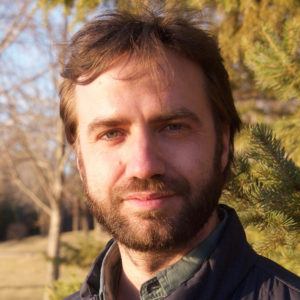 Mike Alberti
Managing Director
mike@mnprisonwriting.org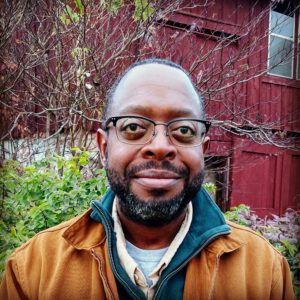 Michael Kleber-Diggs
President, Board of Directors
michael@mnprisonwriting.org
"Writing has glued my shattered life back together into a functional piece again. It has imbued my new life with meaning and purpose. Miraculously, this is happening in prison."
Student, Minnesota Prison Writing Workshop
Press
Articles about Minnesota Prison Writing Workshop. If you'd like to find out more, please contact us.
FAQ
MPWW instructors teach a wide range of creative writing classes every year. Our course offerings are dynamic and ever-changing so our students get a good variety and balance. We offer courses in poetry, fiction, creative nonfiction, screenwriting, and playwriting. At our busiest facilities, we offer beginning, intermediate, and advanced classes to cater to the varied needs and experience of our students.
Most of our courses are genre-focused (Introduction to Poetry, Flash Fiction, The Lyric Essay, etc.), but we often teach courses that are more topical and span multiple genres (Nature Writing, Point of View, etc.). We also occasionally teach classes centered on life experience (Restorative Justice, The Poetry of Addiction, etc.).
In general, our course offerings in any given year will look similar to that of a creative writing department at a large college or university.
MPWW has a robust pool of accomplished arts instructors. They've published novels, memoirs, and collections of essays, short stories, and poetry. Most teach concurrently at other institutions, such as Anoka-Ramsey Community College, Century College, Carleton College, Hamline University, Macalester College, and The Loft. All MPWW instructors are actively publishing and/or performing and share a reverence for the transformation that can happen at the confluence of art and education.
MPWW serves a diverse group of writers and performers. They are poets, novelists, essayists, memoirists, spoken word artists, musicians, dramatists, journalists, and storytellers. They are readers. Visual artists. They are mothers, fathers, sons, daughter, aunts, cousins, and friends. They come from communities all over the state of Minnesota and beyond.
For most of our students, their first MPWW class is their first exposure to formal creative writing education. Many students have long sentences and take one or two MPWW classes every year. A culture of mentorship has grown around MPWW's programming, and more advanced writers often serve as mentors and tutors to beginning writers inside the facilities.
Our students, and incarcerated people in general, defy any reductive description or stereotype. As one student told us, "The full breadth of the human experience is absolutely present behind these walls."
The demographics of our classrooms represent the demographics of the broader prison population, which is disproportionately composed of people of color. According to the Census Bureau and the Minnesota Department of Corrections, African Americans make up only 6% of the state's population but comprise 35% of its prison population. American Indians make up 1.3% of Minnesota's population and 9.5% of the prison population. Our classrooms reflect these demographics, and MPWW's work has an outsized effect on these groups.
A typical MPWW class looks very similar to a college or university creative writing class offered at the undergraduate (or even graduate) level. Most classes are 10-14 weeks long, meet weekly, and promise 30 contact hours between instructors and students. We often do a craft review, discussion of last week's reading assignments, a writing prompt, and sometimes a workshop. Instructors provide individualized feedback on each students' work. We emphasize revision and encourage students to discover their own creative voice or voices.
Sorry, no.  We don't allow that under any circumstances.  We often get requests from people who are interested in prison work for academic, artistic, or scholarly reasons. Our students are not research subjects and our classes are not observatories. We're happy you're interested in this work, but please bear in mind our students are writers learning their craft, not subjects for your internships, novel, film project, or PhD thesis.
In addition to creative writing classes, MPWW facilitates a longterm, one-to-one mail mentor program, in which incarcerated writers and experienced writers and editors outside of prison exchange monthly correspondence. Mentees send 10-40 pages of creative work each month, and mentors respond with detailed feedback, writing exercises, reading assignments, etc. The Mentor Program provides an opportunity for MPWW students to continue to receive artistic guidance and encouragement outside of the classroom. Mentor pairings can last for four years.
Additionally, to create opportunities for students to showcase their work, we publish an annual anthology of our students' writing, which is curated by an editorial board of incarcerated students, and hold several public readings of student work each year.
Read more about our work here.
Tell them to send a kite to their education department asking for more information about MPWW's course schedule, which varies in each facility.  New classes are often posted in the units, on the television, and outside education departments.
Glad you asked!
The Minnesota Department of Corrections asks us to adhere to their policies about sharing students' writing outside of the classroom. However, many of our students have published their work independently, and you can find a selection of that work here.
You can also attend MPWW's annual public readings each year, where friends, family members, and MPWW teachers and mentors read on behalf of incarcerated writers, and alumni read their own work. The event occurs each October at Hamline University.
We believe that it's important to provide access to arts programming to all people, but the incarcerated community is particularly underserved in the area of high-quality arts education. MPWW is trying to fill that gap.
If you'd like to read more about the proven benefits of arts education in prison settings, check out our Research page.
You don't have to take our word for it though.  Here is what the men and women we work with would like you to know about the importance of this work:
"My writing is a place to go where I can bring back happy memories, childhood places and sometimes dark subjects.  I have had the opportunity to share many stories, prose and poetry between fellow inmates in several different MPWW classes.  There have been moments when an entire room has become silent during a reading of someone's work. And believe me, silence does not come often in prison."
"In these walls, we try not to show emotion, but in our MPWW classes we feel safe."
"We sometimes laugh.  We cry. We encourage.  We almost become normal people again."
"I feel comfortable saying I speak for the multitudes when I say, 'It begins and ends with community.' This is how words become scaffolding: A community of artists raise each other up.A community of artists raise each other up, above the ground, above the unforgiving walls, above the ground, above the unforgiving walls, above time spent silent, and perform tasks that take us to unexpected heights.  Through our stories and poems, we build new spaces without walls."
Thank you for your interest in getting involved with MPWW! We are not currently looking for new instructors, but are always looking for qualified mentors. Please check out our Mentor Program here. We're also always looking for qualified volunteers in the areas of grantwriting/research, photography/videography, and graphic design.
If you'd like to help fill our bubblegum poetry capsules, we could always use a hand. Email: bubblegumpoetry@mnprisonwriting.org.
Another way to get involved is to attend our annual reading. We always appreciate a supportive audience and our students treasure your feedback.